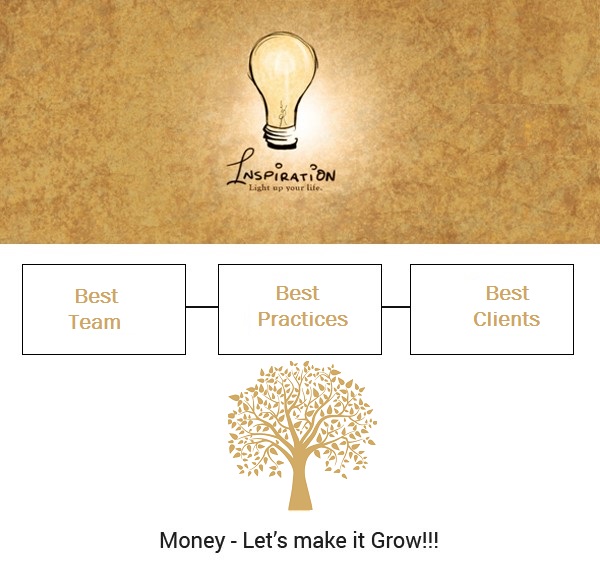 | | |
| --- | --- |
|  THE TREE |  Is a symbol of protection , immense and enduring strength which is rooted in Earth with its crown dancing in the sky symbolizing recovery from illness, ambition or wishes fulfilled |
|  GOLDEN |  is a color of growth and harmony |
Our vision is to be a responsible player in the Global Wealth Management, always striving to offer best in class products across investor's life cycle. We strive hard to deliver consistent performance over the benchmark across all products, thereby creating customer satisfaction. Years of experience offers a broad range of investment products across asset classes with varying risk parameters that cater to needs of various customer segments with different time horizon.
Over the years, the acceptance of Arhaum Enterprises(Indian Wealth Management) by Clients from various geographical locations and the goodwill that it has generated in the Wealth Management Industry continues to be the source of energy for TEAM INDIAN WEALTH MANAGEMENT for its continuous growth.